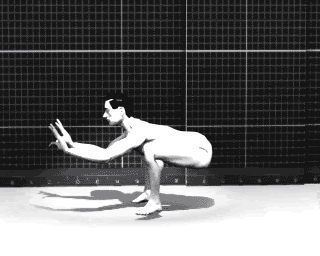 The decision by Barack Obama to appoint John Holdren as his chief scientific adviser deserves widespread welcome. The Harvard academic and former energy expert at the University of California, Berkeley, commands international respect among physicists, climate experts and other researchers.(...) Thus Obama, who takes up office on 20 January, has made it clear through Holdren's appointment that global warming is going to be dealt with robustly by his administration.

Editorial - Observer



Now that President-elect Barack Obama's energy and environment team is complete, the message he's sending is loud and clear: The vacuum of U.S. leadership on climate change will be filled. His nominees share his goal of reducing carbon emissions and developing the next generation of energy production that will reduce this nation's dependence on fossil fuels. More important, they generally reflect the pragmatic approach to governing that Mr. Obama appears to be crafting with his Cabinet picks overall. Editorial - Washington Post

David Seaton's News Links

When I first read the comments above, I suddenly shared the same sort of elation-rush that so many Obama supporters experience.

Wow, I thought, that is really naming the best and the brightest, he must

really

care about energy and global warming, those heretofore starveling stepchildren of American politics. Change I can believe in.


Gee, I said to myself, it's as if he had named Nobel Prize winning economists, Joseph Stiglitz or Paul Krugman secretary of the treasury or even John Mearsheimer as secretary of state instead of Timothy Geithner and Hillary Clinton.


Of course that train of thought quickly drained my enthusiasm considerably.
Because if, as the Washington Post says,
"the message he's sending is loud and clear: The vacuum of U.S. leadership on climate change will be filled. "
then what is the message that he sending with such key appointments as those of Treasury and State? What is the message he is sending loud and clear about the vacuum of US leadership in economic policy and foreign affairs?


Certainly neither Geithner's nor Clinton's reputations in the fields they have been chosen to lead can compare with the reputations of John Holdren's and Nobel winning, Steven Chu's and certainly as important as energy and science are, at this moment of crisis, they are not more important than Treasury and State, which are both
disaster areas
.


I would say that naming these highly qualified men of wide and sterling reputations in their fields contrasts with the mediocrity of those chosen for posts that are objectively of greater immediate importance.

People of this high level
do
exist in both fields, not naming them to key posts shows that these vital cabinet positions are being used merely to pay political debts and that the Nobel Prize winners in other areas are being used as window dressing.

If their roles were going to be as important as the innocent editorial writers seem to believe, then in all logic their jobs would also be filled with political IOU holders.

DS