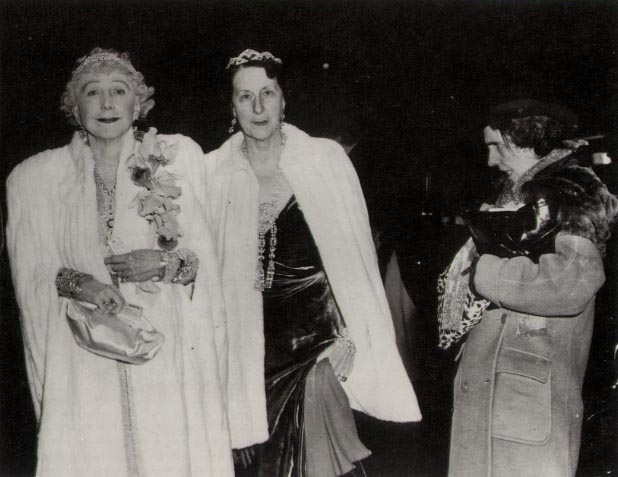 David Seaton's News Links
The central issue in American politics now is whether the country should reverse a three-decade-long trend of rising inequality in incomes and wealth. E.J. Dionne Jr. - Washington Post



This budget says the Republicans had Mr Obama right all along. The draft contains no trace of compromise. It makes no gesture, however small, however costless to its larger agenda, of a bipartisan approach to the great questions it addresses. It is a liberal's dream of a new New Deal.

Clive Crook - Financial Times

President Obama proposes to raise the taxes of America's richest citizens, whose tax bill has been getting smaller and smaller for the last thirty years. This disagreeable prospect finds the political defenders of this wealthy minority, the Republican party, in a state of ideological collapse, with the prestige of the market economy and Reaganomics in tatters.

Now, in trying to forecast how this situation will play out I base a lot of my analysis on a assumption that many may find quite controversial or even unfair. This assumption, briefly stated, is as follows: that the possessors of huge amounts of money are, with many honorable exceptions, greedier and more ruthless in the acquisition and defense of their wealth than the average person is of his modest possessions and that they also have at their disposal many more tools to express these traits than the average person does.

As I say, many may find this characterization of the rich unfair, however if you take this assumption of mine as a given, it is safe to say that the wealthiest Americans are not going to take the prospect of paying more taxes lying down. They will fight hard and fight to win.

How will they fight?

Before continuing, I would like to make a short aside to remember something an old Spanish communist told me way back in the 1970s. He said, "David,
if the right ever called for a mass demonstration behind the slogan, 'Workers arise, defend the property of the wealthy!', nobody would come, maybe ten people might show up. So the wealthy have to call up mass movements to defend their interests behind the screen of, 'God and country' or even racial hatred".

How is that for teaching the ABCs?
For some thirty years, the American political conversation has been dominated by a strain of ideological conservatism that wields market fundamentalism as a sword and cultural populism as a shield. Hendrik Hertzberg - New Yorker

It is difficult to overstate the significance of this breakdown of
faith
in the market economy, because we are talking about transcendence. To have the economy collapse the way it is doing does not just mean material hardship, it is a "dark night of the soul" for many Americans.

It might sound like a crude joke, but for many Americans the line where capitalism ends and where Jesus begins has been steadily blurred and wrapped in the flag since the beginning of the "Cold War" and the "red scare" of the late 40s and early 50s. If you choose to consider that an accident or a coincidence, well it's a free country, isn't it?

Since the fall of the Berlin Wall this transformation of money making into a universal faith open to all, where everybody wins, has become worldwide. This can take paradoxical forms:
A couple of years ago, John Berger made a salient point apropos of a French publicity poster of the internet investment brokers' company Selftrade: under the image of a hammer and sickle cast in solid gold and embedded with diamonds, the caption reads "And if the stock market profited everybody?" The strategy of this poster is obvious: today, the stock market fulfils the egalitarian Communist criteria, everybody can participate in it. Slavoj Žižek - "The Undead Lenin"
For a long time n
ot only have the wealthy had their money practically untouched, they have been admired and encouraged to flaunt it.
That era has crashed and is burning.
I wrote this in June 2007:
Millions of middle-middle class people who have been living in a dream world, thinking that were somehow part of the same universe as Bill Gates, are going to have to make drastic decisions about allocating their

resources

if they are not to lose their homes. They are going to re-discover why there was ever a universal demand for good, free public schools and universities or (in the countries lucky enough to have gotten that far) first class, free public health care in the first place. They will rediscover the nearness of the abyss of destitution and

humiliation

that terrified their parents and grandparents who lived through the Great Depression. As much as an economic and political readjustment, it will be a cultural change, for never before in history have so many "normal" people identified with the wealthy and considered them harmless or even benevolent.
The "sword of market fundamentalism" is broken:
President Barack Obama enjoys widespread backing from a frightened American public for his ambitious, front-loaded agenda, a new poll indicates. He is more popular than ever, Americans are hopeful about his leadership, and opposition Republicans are getting drubbed in public opinion, the new Wall Street Journal/NBC News poll suggests. Wall Street Journal
That leaves the "shield of cultural populism" as untrammeled wealth's last line of political defense:
Jesus, fear and the flag. The shield can be couched in calm, reasonable language:
Even though Obama's audacious agenda might provide short-term relief to the economic and social challenges that now beset us, over the long term the Obama revolution is likely to erode first the religious and then the civic and moral fabric of the nation. Undoubtedly, this is not the change religious believers who put their faith in Obama last November are hoping for from this president. But if the European experiment with the welfare state tells us anything, it tells us that this is the change we can expect from a successful Obama revolution.
Or it can be the red meat on display at the recent Conservative Political Action Conference :
In an address at CPAC, former Arkansas Gov. Mike Huckabee compared Obama and the Democrats' agenda to that of the former Soviet Union. "Lenin and Stalin would love this stuff," Huckabee said. Market Watch - Wall Street Journal
The rage is close to the surface:
"What is so strange about being honest and saying I want Barack Obama to fail, if his mission is to restructure and reform this country so that capitalism and individual liberty are not its foundation?" (Rush) Limbaugh said at the Conservative Political Action Conference. Boston Globe
Probably the only card left to play with the economy in meltdown is the fear card and it certainly wasn't expressed subtly at CPAC conference:
Former UN Ambassador John Bolton believes the security of the United States is at dire risk under the Obama administration. And before a gathering of conservatives in Washington on Thursday morning, he suggested, as something of a joke, that President Barack Obama might learn a needed lesson if Chicago were destroyed by a nuclear bomb. Mother Jones
That is

crazy

talk, but that gives us a clear idea of the present fantasies of the neocons and we have certainly learned though painful experience that they are not people who are readily satisfied with just fantasies: they tend to act out.
By now, after eight years of Bush, I take these people seriously. There are at this moment a group of very well funded, well organized people who would rejoice if the United State suffered a huge terrorist attack or was dragged into a major war.
Armageddon is probably the last, best chance that the "Conservative Revolution" has of surviving and the only chance the super rich of America have of not ending up paying, what for them would seem, Scandinavian scale taxes.
They have plenty of potential disasters to choose from, for today's world is a "target rich" environment.

Finally the success of president Obama's "revolution" may well depend on the goodwill of the Communist Party of China and their endless purchasing of US debt, the cooperation of Vladimir Putin in Afghanistan and beyond, the passivity of the Ayatollahs of the Islamic Republic of Iran, the good faith of the Israeli Likud, which itself depends on the support of neofascist, Avigdor Lieberman... and of course, last of all, but not least of all, the acquiescence and quiescence of Al Qaeda.
Have I left anybody out?
The major challenge of progressives in the months and years to come will be to keep America out of war.

DS