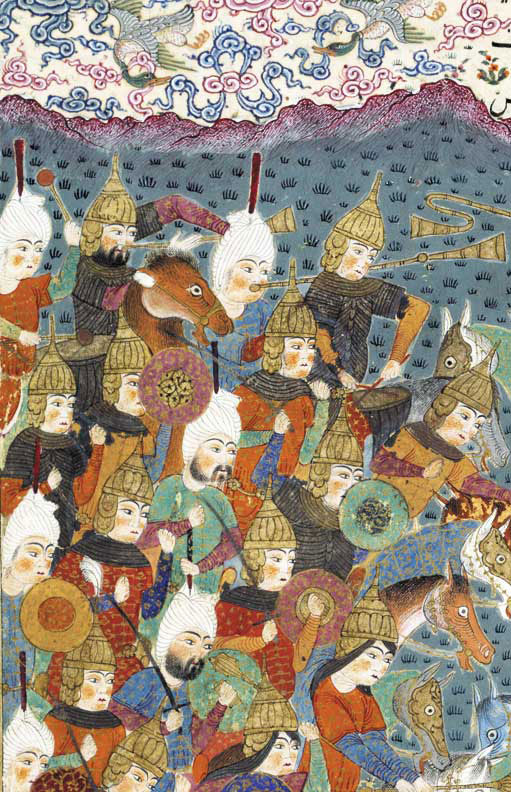 At a farewell reception at Blair House for the retiring chief of protocol, Don

Ensenat

, who was President Bush's Yale roommate, the president shook hands with Washington Life Magazine's

Soroush

Shehabi

. A grandson of one of the late Shah's ministers,

Soroush

said, "Mr. President, I simply want to say one U.S. bomb on Iran and the regime will remain in power for another 20 or 30 years and 70 million Iranians will become radicalized."

"I know," President Bush answered.

"But does Vice President Cheney know?" asked

Soroush

.

The president chuckled and walked away.


Arnaud

De

Borchgrave

- UPI
David

Seaton's

News Links
Bush's interchange with the grandson of one of the former Shah of Iran's ministers, quoted above, is one of the weirdest little historical, "slices of life" I have ever read. If the disaster finally is consummated, someday historians, will read much into it.
I roll it around and around in my head, but I don't know what to make of it. My first reaction is that Bush is just practicing frat-boy flippancy on

Soroush

, but the "I know" doesn't really ring like that. There is something mysterious about it. Tom

Engelhardt

thinks Bush and Cheney are suicidal, like Thelma and Louise. I respectfully disagree, I don't think they much want to die or much care who does have to die in order to save their bacon. But that "I know", just doesn't ring right.

Anyway, keep it filed away in your mind, just in case.

DS