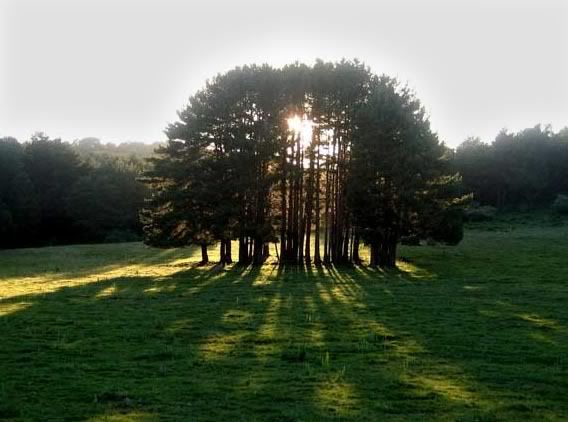 In the

Guadarrama mountains
David Seaton's News Links


I've just come back from a weekend in my dacha in the Guadarrama mountains. My lifeboat.

Even in the hottest Spanish summer, there we sleep under a feather quilt. In the winter it gets down to minus 20 degrees...

centigrade

.
What in India would be called a "hill station"

It is literally in the middle of a forest, I have a solar panel for electricity, no running water, a chemical toilet, a gas refrigerator, an herb garden, no TV, no telephone or Internet... even cellphone coverage is spotty. For me it is paradise. I don't know if I could live without it.

After following international politics for months on end, I am desperate to disconnect. And in that pure and chilly silence, total disconnection is possible.

I have to write a

think piece

for the August, beachcomber's edition of my newspaper and fortunately, in great part thanks to this blog and the helpful comments and tips I get from my readers, I have most of it written before I even start... If I didn't, I'm not sure I could pull it off... American politics, especially, have me as bored and as depressed as if I were working in a McDonald's.

I saw a line in a splendid article by Charles P. Pierce in Esquire, that gives the exact, fine flavor in my gall.
"I look forward as president to going before the world community and saying, 'America is back. We're ready to lead,' " Obama says on the radio, the static crackling and popping and the transmission fading, and it takes a moment for the cynic to wonder whether or not the world wants America to lead. Maybe the world wants America to sit down and shut up for a while.
I'm not sure what the rest of the world wants, but I love to get away from its noise.

DS