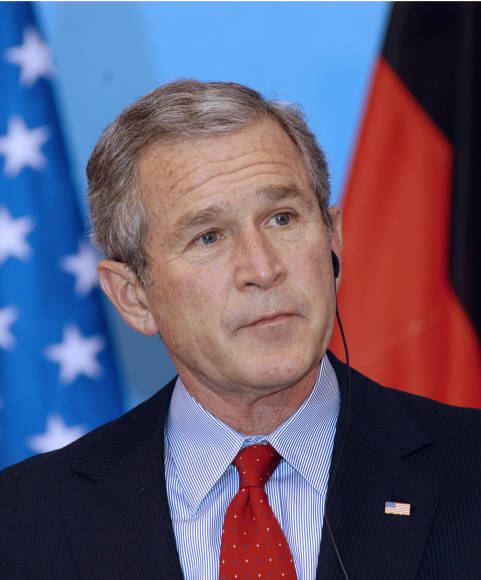 David Seaton's News Links
Bush is looking total failure straight in the face, the only place on the planet where he is popular is... Albania. He may see his choices as follows:
Continue as is = Miserable failure
Attack Iran and fail, thereby provoking more death and chaos in the Middle East (not Crawford Texas) = Miserable failure
Attack Iran and succeed in collapsing that country = Would guarantee Zionist media and organizational support in his retirement.

Of the three choices that I see open to Bush, attacking Iran is the only one that offers any chance of avoiding miserable failure. It seems to me that choice three is the only one that entails little personal risk for Bush and his family and holds out even a minimum chance of saving his "legacy". On those grounds I consider war in the Middle East this summer a high probability. DS


Iran Threatens to Hit U.S. Interests in Persian Gulf - Bloomberg
Abstract: Iran will attack U.S. interests in the Persian Gulf if American forces launch an assault on the nation over its nuclear program, Deputy Interior Minister Mohammad Bagher Zolghadr said. ``The U.S. may initiate a devilish act, but continuing and ending that event would certainly be out of its control,'' Zolghadr said yesterday, the state-run Fars news agency reported. ``All U.S. bases in the region'' are ``within the range'' of Iran's weapons, he said.(...) Zolghadr also warned that oil prices would rise to $250 a barrel ``if security in the region, the Strait of Hormuz and the Persian Gulf is disturbed.'' Brent crude oil closed at $68.60 a barrel on June 8.
READ IT ALL