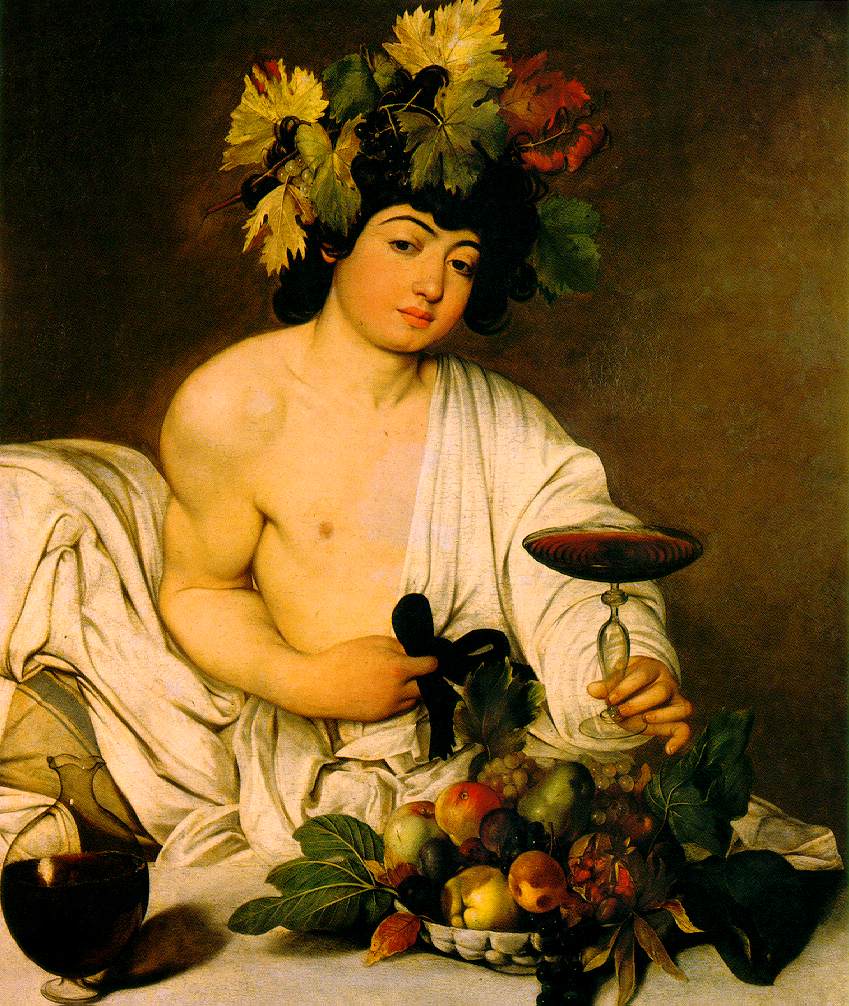 David Seaton's News Links
My grandfather was an Iowa farmer who lived on a farm almost exactly like the one in Grant Wood's famous painting and wore Levi bib overalls just like the ones in the picture and pitchforked the same stuff that the farmer in the picture presumably pitchforked with his pitchfork and... I'm having trouble processing this story!
DS
Abstract:
Stan Olson used to grow corn and soybeans on hundreds of acres here on the Raccoon River west of Des Moines, but no more. These days, Mr. Olson's empty grain silo is useful only as a rustic image to promote his new vineyard and tasting room.(...) "I will make as much selling grape plants off of two acres this year as I did many years on 1,000 acres of corn and raising 3,000 head of hogs," said Mr. Olson, who makes much of his money selling cuttings to other aspiring vintners. "This year was a very good year," he said. When wineries began popping up around the region in the 1970s — the first rebound of a local industry killed by Prohibition — many people thought it was a fad that would go the way of herbal diets and frozen yogurt stands. But across the Midwest, wineries are thriving, both as tourism magnets and profit-making businesses. Some are even producing quality wine, sommeliers say, made possible by French-American grape hybrids that are bred to thrive in cold climates. They have been so successful that more corn, soybean and tobacco farmers are clearing fields and planting grapes. In Iowa alone, a new winery has been licensed every two weeks for the past year, officials say. Now, more than 700 acres are devoted to grapes (compared with 15 in 2000) and there are close to 70 commercial wineries. Iowa has also just hired its first state enologist to help guide the novice winemakers. Other states in the Upper Midwest are also producing grapes, and uncorking more of the bottles they produce. In South Dakota, for instance, the number of wineries has more than doubled recently, to 11. In Indiana, the local wine industry has added $34 million to the economy annually. And Ohio is spending $900,000 to promote its local vintages, competing with more established regions in California, the Goliath of American wine. "We're not afraid to take them on," said Fred L. Dailey, director of the Ohio Department of Agriculture. Bragging about a recent West Coast competition where an Ohio riesling won an award, Mr. Dailey said dismissively, "We beat out all those over-oaked chardonnays over there." In a region where independent farmers have suffered through hard times for decades, the prospect of Bacchus smiling down upon the fields has produced a kind of farm-based optimism rarely seen in these parts. "I go to sleep and wake up with a smile on my face," said David Klodd, a native Iowan and an assistant winemaker at the Summerset Winery in Indianola, where sales have been increasing by about 20 percent a year.
READ IT ALL